RESERVE NOW CLOSED UNTIL SPRING 2021!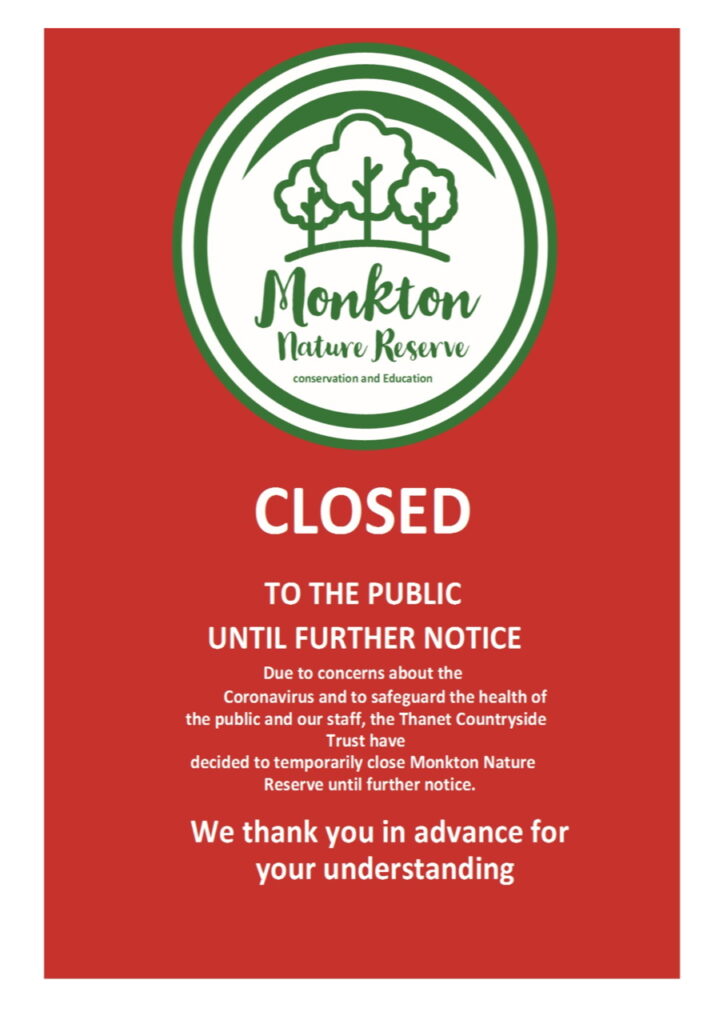 NORMAL OPENING HOURS
Open 6 days a week: Sunday, Monday, Tuesday, Thursday, Friday & Saturday.
OPEN ON WEDNESDAYS DURING SCHOOL HOLIDAYS ONLY.
Summer (April to October inclusive): 10:00am to 5:00pm, last admission on to the Reserve – 4.30pm
Winter (November to March inclusive): 10:00am to 3:00pm, last admission on to the Reserve – 2.30pm
ENTRANCE FEES
THE FIELD STUDY CENTRE CAN BE USED FREE OF CHARGE
The Field Study Centre contains a geological and archaeological museum, natural history exhibits and a bird-viewing area. There is also a well-stocked second-hand bookshop containing approximately 8,000 books, and a small shop selling nature related gifts for all ages. Teas, coffees and light snacks can be purchased in our new extension, The Cabin, which can also be used/hired as a venue for meetings and presentations.
ENTRANCE FEES TO GO OUT ON THE RESERVE
Members: FREE (see below for membership fees)
Adults: £5.00
Family (2 adults and 2 children (17 & under)): £10.00
Children (4 – 17 yrs old): £2.50
Under 4's: Free
Max Card scheme: Thanet Countryside Trust supports the Max Card scheme for foster families and families of children with additional needs. On production of their Max Card, one adult gets half price entrance with each full paying child, with a maximum of 2 adults and 2 children per Max Card.
GROUPS
We welcome visits from schools, youth groups, adult social groups and adult care groups. We also welcome enquiries about holding birthday parties or meetings at the Reserve. Please phone the Reserve on 01843 822666 so that we can discuss your specific requirements.
CAR PARKING IS FREE with a disabled parking area located next to the Field Study Centre.
IMPORTANT INFORMATION
For everyone's safety and enjoyment, we ask that all visitors adhere to the following:
Please stay on the designated trails to help preserve our sensitive habitats.
Do not wander off the trails to get to the quarry face, where there is the risk of rock fall.
The Reserve features deep water habitats and cliff faces, so it is essential that children under 16 are under the supervision of an adult at all times.
No smoking is allowed anywhere on the Reserve.
Please help us preserve wildlife by leaving all logs, flowers, fungi and plants where you find them
No dogs are allowed on site.
PRICES for 12 MONTHS MEMBERSHIP
Single: £15.00
Joint (2 adults at same address): £20.00
Family (2 named adults and up to 6 children (17 & under)): £25.00
If you have bought a day entrance and then decide you would like to take out a membership, we will deduct the cost of your entrance fee from your membership price! Just speak to a member of staff before you leave.
Check out the additional benefits of membership.
Volunteering
Want to meet new people? Develop skills? Get involved in a project? Why not join the team of volunteers at Monkton Nature Reserve?
CONTACT DETAILS
Find out How to find us.
Email: contact@monkton-reserve.org
Telephone: 01843 822666