There is much of interest to see in the exhibition areas of the Field Study Centre, and entrance is FREE.
Frenken Room
You will find geological, palaeontological and archaeological displays in the Frenken Room (named after one of our benefactors).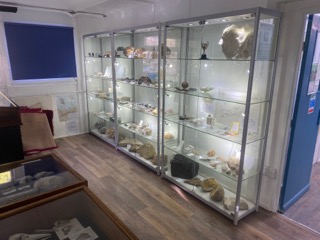 The rocks, minerals and fossils on display are from the Mesozoic and Cenozoic Eras, and Pleistocene Epoch.
Fossils include ancient sea life and petrified wood.
The archaeological exhibits include some bone implements, Stone Age flint tools and some Roman artefacts, many found locally.
There is an extensive collection of animal skulls and bones, along with a real dinosaur bone, mammoth tusks and teeth, and sawfish rostra. Some of the exhibits are available to touch, allowing visitors a hands-on experience: the skulls are especially popular with children!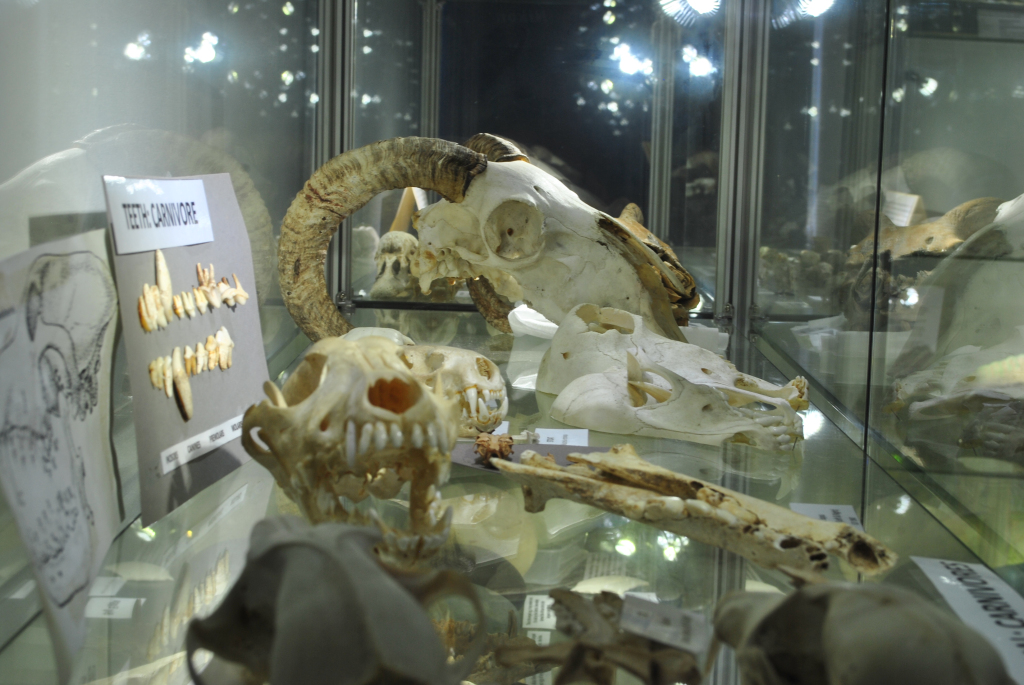 The Frenken Room is where we also hold various science and conservation talks and presentations from time to time. Details of upcoming events can be found in the Events section.
The room can also be used as a classroom for visiting schools.
Natural History
There is a separate natural history section in the Centre, where you will find, among other things, displays of butterflies, moths, spiders and various exotic insects.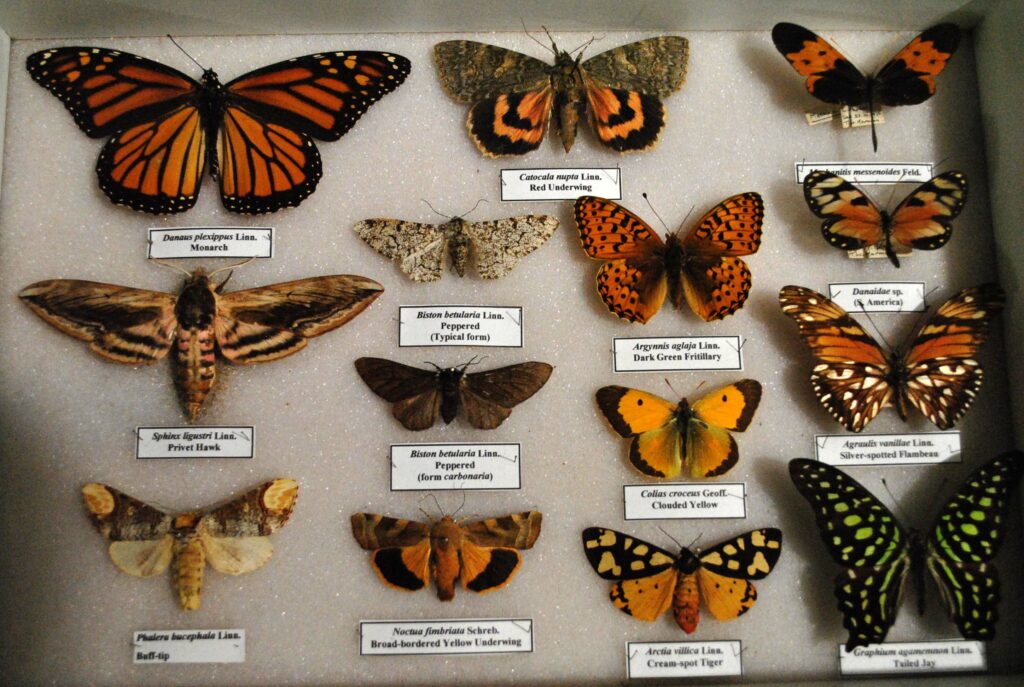 There is also a skin from a juvenile Indian or Burmese python which is about 2.5m in length.
Bird Viewing Area
In the bird viewing area, you can sit behind the tinted glass of the windows, and enjoy watching a variety of birds as they visit the feeders situated in the secluded area behind the Field Study Centre.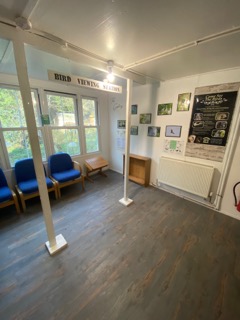 You will also find here a large selection of second-hand books specifically about birds. Feel free to browse if you want to use them as a reference for some of the birds you have seen. You can also purchase any of these books, with the proceeds going to help Thanet Countryside Trust in its running of the Reserve.
Second-Hand Bookshop
We have almost 8,000 second-hand books for sale, both fiction and non-fiction. Find out more about our Second-Hand Bookshop.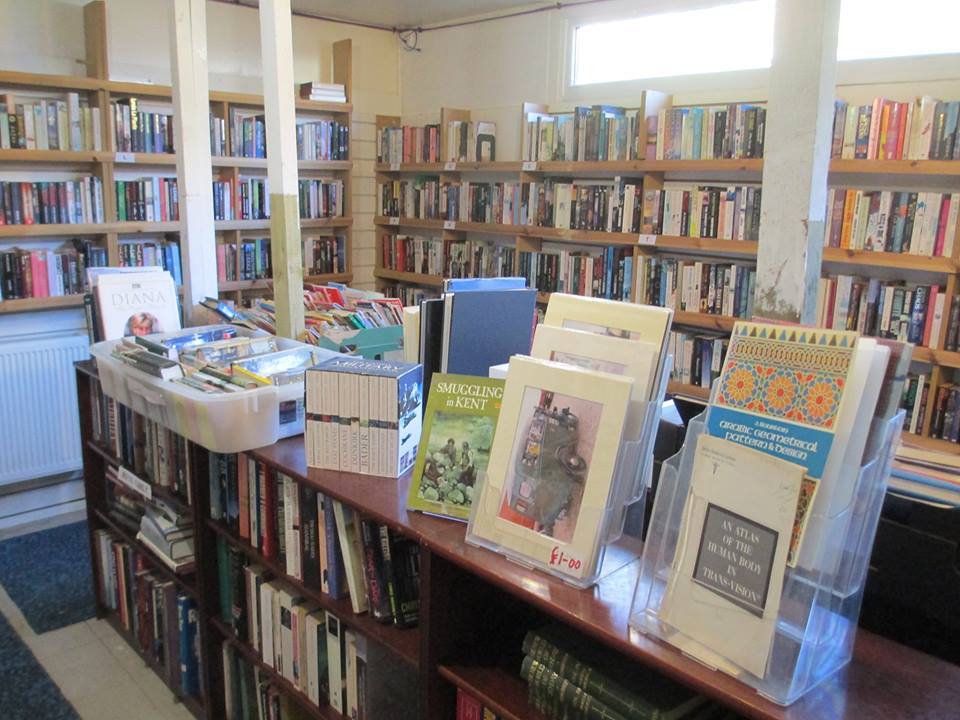 'The Cabin' Function Room
The Cabin is our new extension to the Field Study Centre. In general day to day use, the Cabin will be where visitors can purchase drinks and snacks. The room can also be used for talks, presentations and as a classroom for visiting schools. For more details, follow this link to The Cabin.
Members Areas
Members Reference Library
One of the benefits of being a member of the Reserve is having access to the Reference Library. A large amount of natural history reference material is available for those members who wish to delve that little bit further. The library also has a large number of books on local history.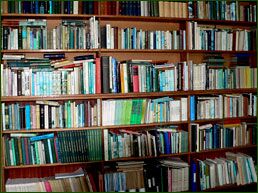 Kitchen
Members are entitled to make use of the kitchen facilities with tea and coffee available.
For more details of the details of membership, click here.